Freddie is an 18 month-2 year old English Bulldog cross is and is currently on foster in Leeds.
The Freddie Fact File
Dog status: Very good
Cat status: Will chase, cannot be rehomed with cats
Child status: Not fully tested with young children, could be rehomed with those 11 years plus subject to successful meetings
House training: Very good
Home alone: Can be left for a few hours happily if he has had a good walk beforehand and has been crate trained.
Basic training: Good house manners and knows sit, wait and stay.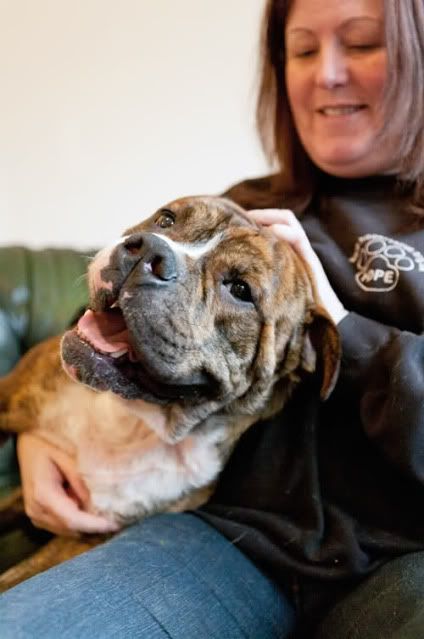 Freddie is a handsome boy with the manners of a true gent. He came to us from the pound so we do not have history on him or how he came to be a stray. However, he has settled in to his foster home beautifully and is being a very good boy indeed.
Freddie is looking for an active and fun new family to reflect his own personality. He likes to be out and about exploring the world and seeing the sights. He walks nicely on the lead and is a pleasure to spend time with. He is not looking for a life on the side-lines in a new home, he will want to be right in the thick of things and a real members of the family.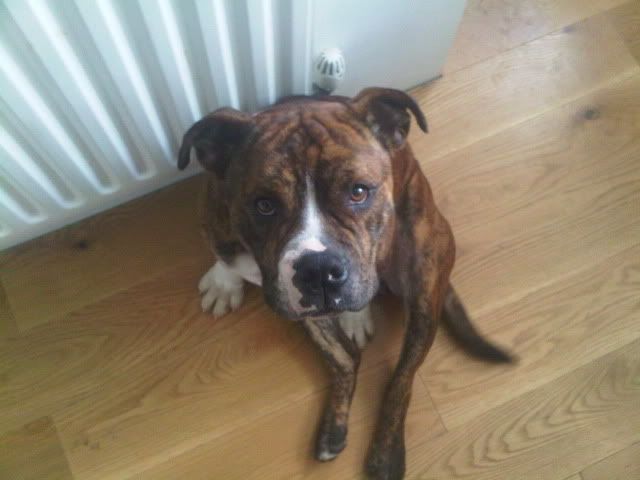 Freddie has been good with the dogs he has met out on his walk and is generally a laid back kind of guy with them (he has had some grumbles if other males jump on his back and try to hump him but nothing he is not within his rights to express). He could be rehomed with canine company following successful meetings or as a single dog.
Freddie will not be rehomed with cats or small animals who live loose as he would be too interested in chasing.
Freddie is house trained and has good house manners. He can be left on his own for a few hours and will snooze in his crate or chew on a toy. He would be able to live with a part time worker but would love someone who is around a lot as he is a social guy.
Freddie has a skin complaint which has flared up on his chest, feet, neck and chin. It is currently pink and inflamed and is undergoing further veterinary examination and investigation to find the cause. It could be the stress of moving or an allergy. more info to follow when we know more.
All Hope Rescue dogs are neutered, vaccinated, wormed, flea treated and microchipped prior to rehoming. A homecheck will be required, and you will need to come and meet the dog with your own dogs and family. Hope Rescue rehomes throughout the UK. A Pre-Home Interest Form can be downloaded from www.hoperescue.org.uk and should be returned to dogs@hoperescue.org.uk