I miss you so much Tanzie, you really were the sweetest soul I ever met. Nine years with you wasn't enough, no amount of time would have been but the fact that your life was cut short due to illness has been breaking my heart. Regardless of how sad I am just now I am so happy and so lucky that it was me that got to be your person for those nine years.
You were special in so many ways, a beautiful little girl inside and out.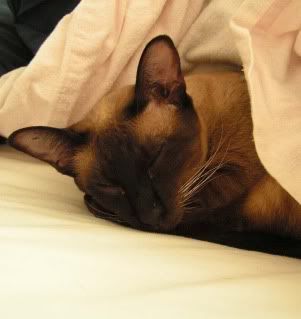 Your best friend Rica is missing you every bit as much as me and has cried for you just as much as me this week - at the moment I can;t imagine home feeling ok withut you here, your cuddles are missed so much by us both!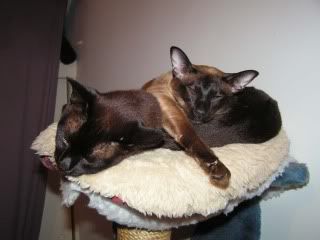 Your sweet nature taught Arian that cats were kind and fun rather than something to be scared of and to be aggressive to, you really were the reason the way she felt changed, I will treasure this picture forever as I never thought when she first came that this picture would be possible but it was because of you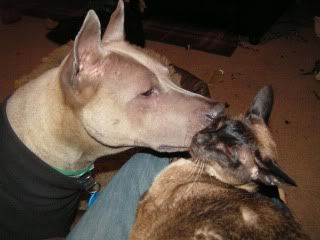 You always had the wierdest taste in foods and it was great to be able to give you all the things you loved over these last few months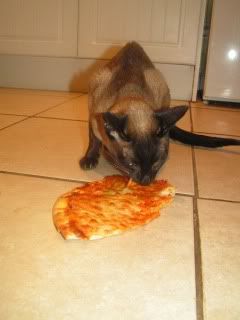 You put up with my rediculous attempts to find something to keep you warm over Christmas and purred through it all
Despite being littler and frailer you were as beautiful if not more on your last day as you were on your first home with me. I miss feeling your purr against my neck as you snuggle into me, I miss waking up to find you snuggled into the back of my legs, I miss seeing you and Rica curled up together, I miss you saying hello as I come in the door, I just miss you baby girl and always will - sleep tight sweet girl, I love you