He's got a pal
My madmental fear-aggressive unpredictable snappy collie has made a friend in Woodysmum's (Kim) new little lurcher boy Paddy (who she kidnapped during a transport run
).
I've had him for 16 months now and had pretty much given up on him being able to socialise around other dogs because of lots of bad moments in the months after we got him. A bit of help from a behaviourist and lots of good advice from posters on here has boosted my confidence and given him time to chill out a bit and learn that other dogs aren't all out to get him.
Well, maybe being friends is pushing it but we let them run together in the field and because Paddy is such a tolerant and laid-back little chap there was no stress for Murphy. We further pushed it by coming back to mine for a coffee.
Here's the evidence......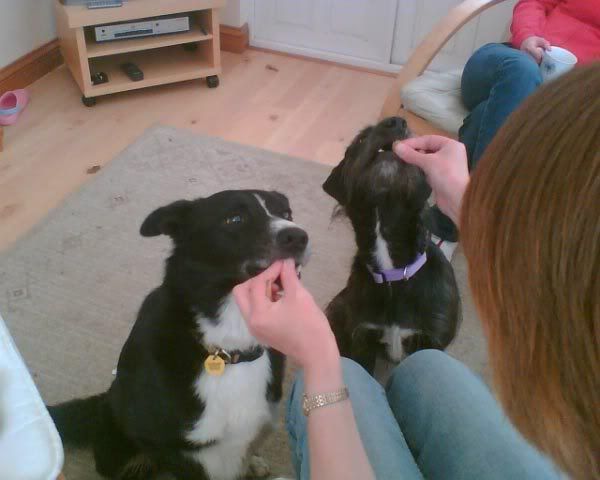 My jaw hasn't risen since