I promised photos so here they are of the little terror. His such a cheeky monkey, how could I ever resist that face?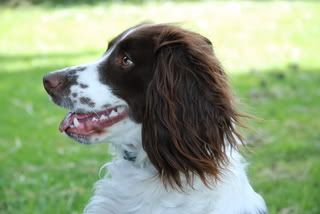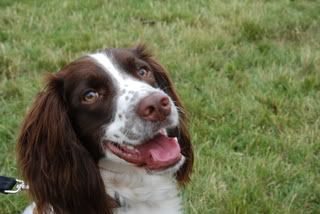 And just because I love this video of him and Khanu playing. Breck has been so good for the big doofus.
http://www.youtube.com/watch?v=j3MOIFE6Gs4
Now I know Syd is ok with Min and Theo next time we go walking I'll bring Breck along too.