I thought I'd have a practice run of the bridesmaid's posies for my step-daughter's wedding as I'm doing her flowers. I was very pleased with the result...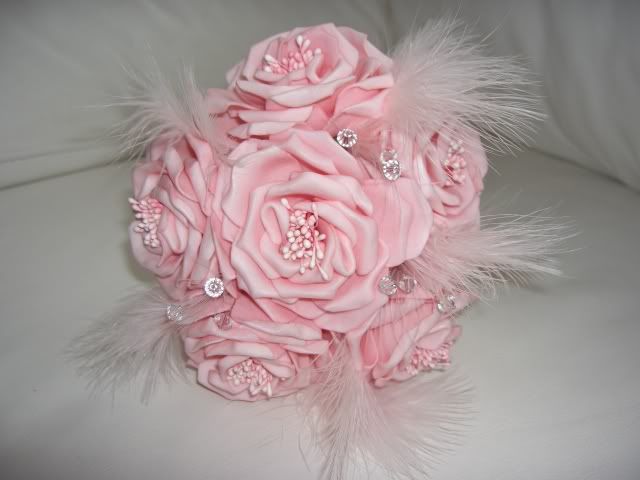 Then a certain cheeky little old terrier came along and I ended up with this...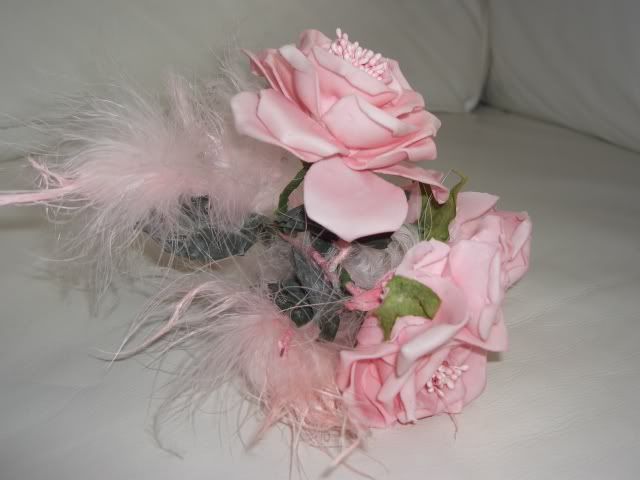 Free to good home one extremely norty, cheeky little old terrier. I'll pop him in the post to the first applicant!
Here is the little rascal himself in case any of you are interested in looks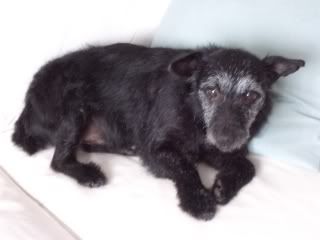 Don't be fooled by the butter-wouldn't-melt look - he should have horns
Note to self NEVER EVER leave anything where little old man can sneak in and pinch it
At least I'd emailed a piccie to the bride before the carnage ensued!!