Whoever was asking on here about whether huskies moult much take a look here! Saskia is just blowing her coat. There are clumps of it rolling around the house and I took this lot off her in five minutes.
The small dark bit on the right is from Jade, Merlin & Tikaani (who's not moulting yet). The huge white clump is just from Saskia- it's not spread out it's a solid lump of fluff!
If anyone wants some very clean husky fur let me know
(baby birds love it).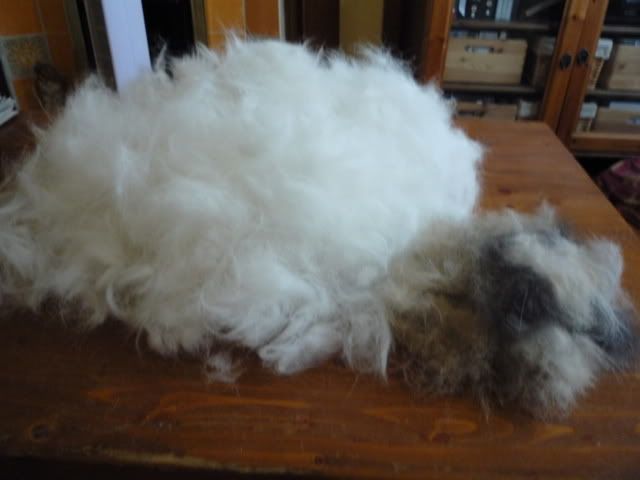 The pile of fur is as big as Saskia (who is now skinny and bald and hates me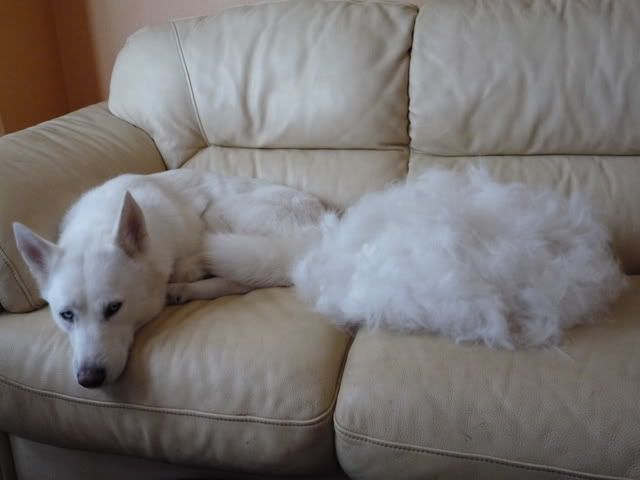 (now you can see why we got rid of the carpets)