It was my birthday yesterday!!!
Mummy took the afternoon of work to do something nice with me!!!
She did give me lots of presents!!! I got.........
.....a mobile phone!
A thing that hides my treats.....
Mummy said its good for my collie brain....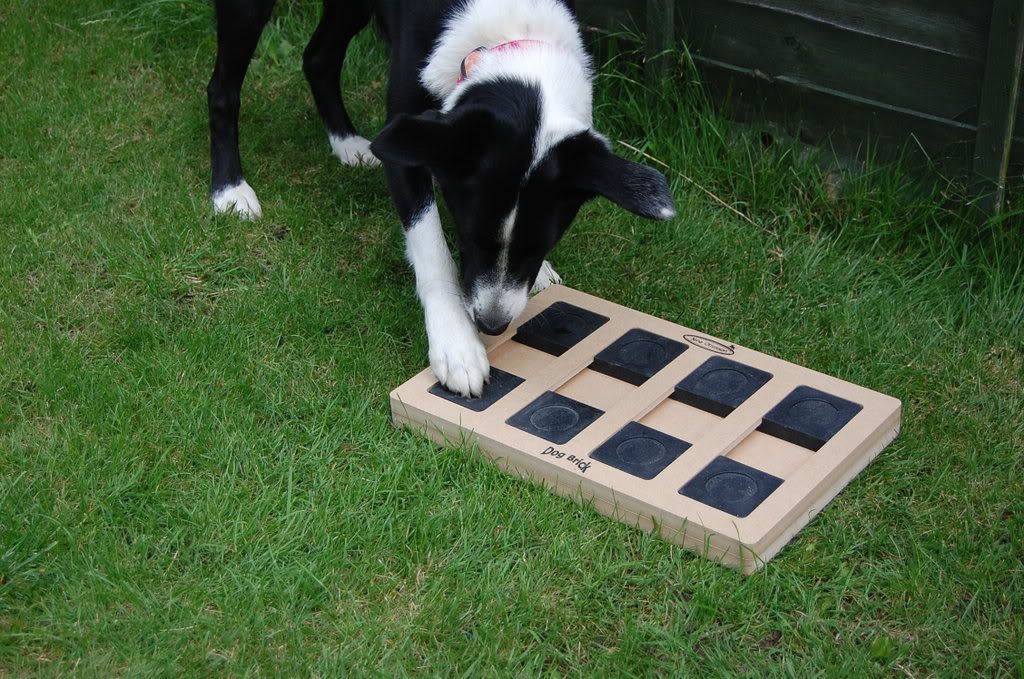 A big chew bone! yummy!
And some agility stuff for my garden!!!
'ello!!!
Mummy had made me doggy cupcakes!!!